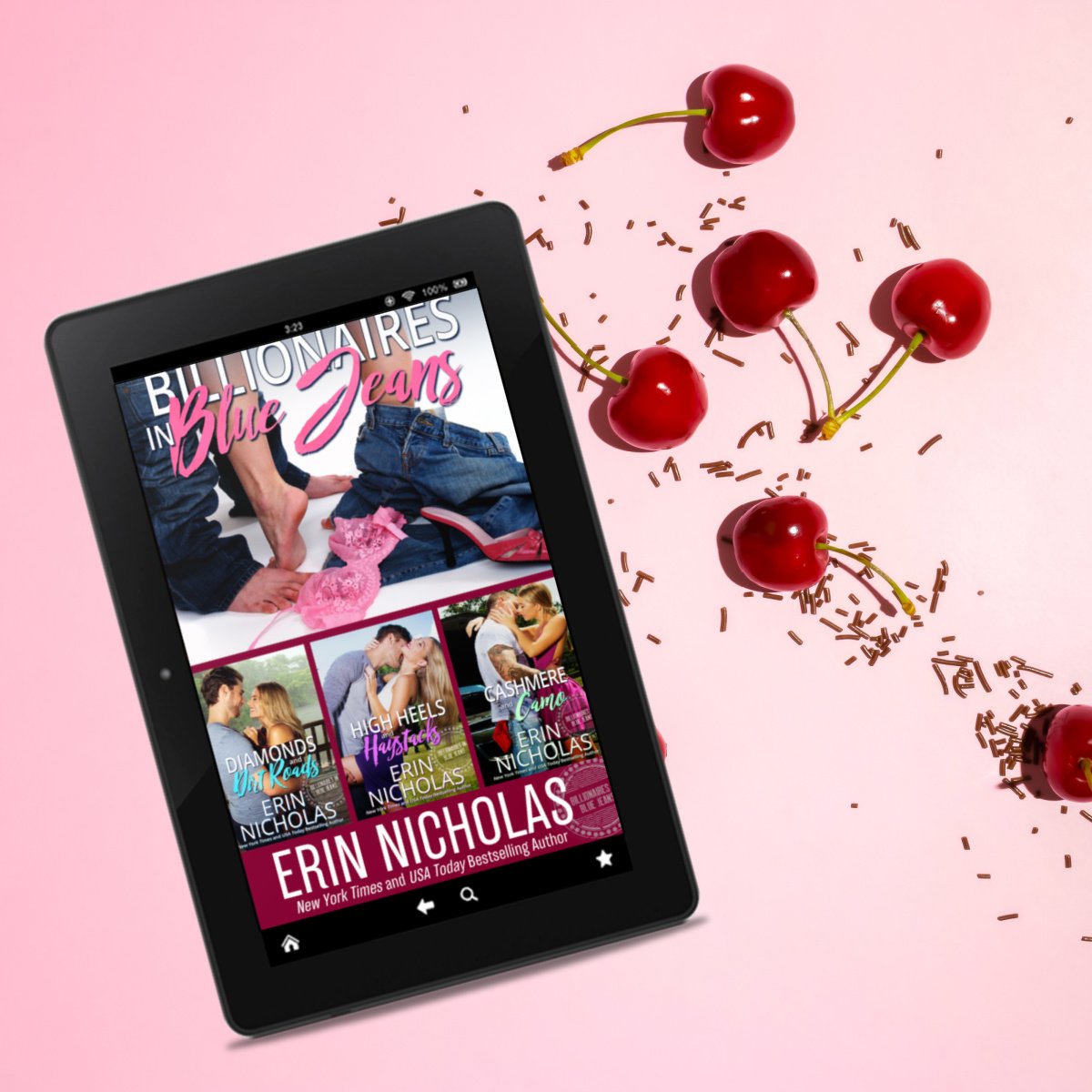 Billionaires in Blue Jeans
On Sale
Not your typical billionaire romances...
A tough corporate CEO, a nerdy research scientist, and a globe-trotting party girl walk into a conference room...
Where the sisters, Ava, Brynn, and Cori, find out they have been named co-heirs to their father's multi-billion dollar conglomerate. Whether they want it or not.
But they also inherit a list of conditions that have to be met:
One, move to Bliss, Kansas-wherever that is-for a year.
Two, run their father's pie shop together. Yes, a pie shop.
Three, follow his edicts for their love lives. Yep, he went there.
Sounds like a recipe for disaster, right? But the girls are going to have some help. Evan, Parker, and Noah, best friends and life long residents of Bliss, are equally fascinated with and dreading the idea of meeting the triplets they've heard so much about. The small town guys didn't know their kooky friend, Rudy, was a billionaire until he was diagnosed with cancer. But they did know he was a guy they would do anything for. Even help his very fish-out-of-water daughters navigate small town life. And make pie.And maybe fall in love.
It's possible Rudy knew exactly what he was doing when he wrote his will.
It's equally possible that he was completely crazy.
No matter what, everyone can agree on one thing...Bliss,Kansas is never going to be the same.
This boxed set is the complete Billionaires in Blue Jeans series!
Diamonds and Dirt Roads,
book one
High Heels and Haystacks,
book two
Cashmere and Camo,
book three
Enjoy them all in one big, delicious, bingeable read today!